United Way Cleveland presents:
Hosted by Mike Polk, Jr.
Cleveland Unites!
Carlos Jones, The Sublets, DJ B, The Whiskey Hollow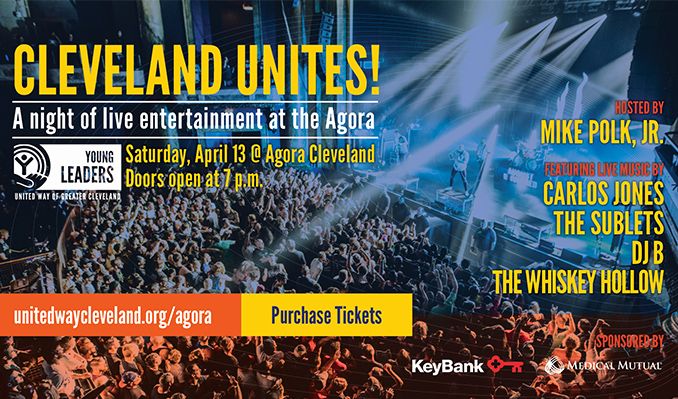 share
Event Information
3/22 at 10AM - 3/29 at 11:59PM Buy one $30 ticket, get one FREE.
Parking is available at 5001 Prospect Avenue, behind the venue.
Read More
*Service and handling fees are added to the price of each ticket.
Sat, April 13, 2019
8:00 PM 7:00 AM
$30.00 - $75.00
All Ages
Agora Theatre